Elly Farrelly has written poetry for most of her life and her poems have been published in From Glasgow to Saturn, The Glasgow Review of Books, Message in a Bottle and in anthologies. Read poems.
Elly divides her working week between part-time wok in education and freelance writing for businesses. For more info about freelance work visit Espresso Writing Services
Visit my new art page to order original lino print cards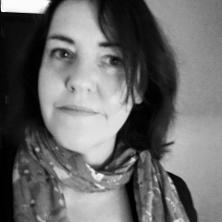 New Publications:
Your Favourite Thing was published in the Winter 2018 edition of Alba Poetry Magazine.
Ghost of the Maestro appeared in in the special Hallowe'en edition of Nitrogen House - on 31st October surprisingly enough!
Winter Landscape, a poem inspired by a painting by Scottish artist Joan Eardley will can be found in November issue of First Literary Review - East